Ogłoszenie numer: 6247125, from 2022-01-13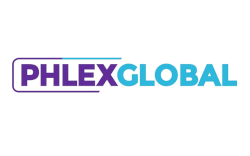 Phlexglobal is the leading technology and services organisation for clinical and regulatory matters with a focus on helping clients to master their digital agenda via proven AI solutions. Phlexglobal combines software and leading expert services to offer a unique solutions portfolio with easy to achieve automation via data generation that lifts organisations to a new level of effectiveness.

At Phlexglobal, we know that the key to growth is in a high-performing sales team. That's why we're seeking a qualified sales development representative (SDR) to find and screen potential customers who can benefit from our products and services.
Sales Representative
Location: podkarpackie / Rzeszów
Utilize SalesForce, HubSpot, LinkedIn Sales Navigator, and other tools to identify and prioritize prospects
Connect with prospects via phone, e-mail, and social media to build relationships and identify opportunities
Identify prospects needs and suggest appropriate products/services
Build long-term trusting relationships with prospects to qualify leads as sales opportunities
Proactively seek new business opportunities in the market
Set up meetings or calls between (prospective) customers and Business Development Managers
Report to sales manager with weekly, monthly, and quarterly results
2-3 years of sales experience, with a history of exceeding lead targets
Very good English language skill (B2 minimum)
Strong communication skills via phone and email
Proven creative problem-solving approach and strong analytical skills
Strong desire and ability to move up within a sales organization
Regular performance reviews
Possibility of remote work
Flexible working arrangements
International environment
Great Benefits (MyBenefit, Multisport card, private healthcare, life assurance)